The Dark Side Of Each Zodiac Sign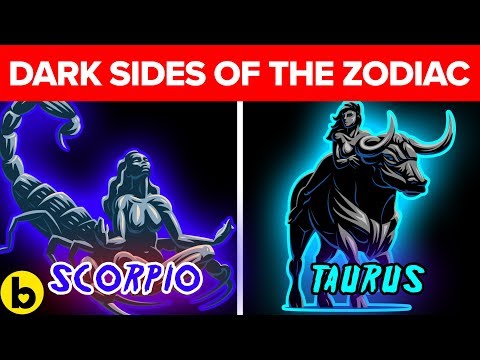 Do you know if your zodiac sign has any type of darkness? In this video we're going to find out.
Other videos recommended for you:
WATCH 🎥: Which Superhero Are You, Based On Your Zodiac Sign:
WATCH 🎥: What The Zodiac Says About Your Love Life:
#DarkSide #ZodiacSigns #Bestie
Sources:
Timestamps:
Intro – 0:00
Aries: 00:36
Taurus: 01:35
Gemini: 02:36
Cancer: 03:40
Leo: 04:43
Virgo: 05:34
Libra: 06:20
Scorpio: 07:12
Sagittarius: 07:56
Capricorn: 08:46
Aquarius: 09:34
Pisces: 10:30
Music:
Summary:
Aries
Dark Side: Impatience and Impulsiveness
Aries people tend to be dynamic and strong leaders. They are determined, ambitious and have a go-getter attitude. Unfortunately with all these awesome traits, Aries have two major flaws. One of them is their Impulsiveness, they are not necessarily the best people at thinking things through before acting.
Taurus
Dark Side: Stubbornness
If you know a Taurus, you are probably aware of their sense of timing. This comes along with their brilliant time management skills and the bull prides themselves on being punctual. Perhaps, their greatest asset is their determination.
Gemini
Dark Side: Inconsistency
Okay let's get one thing straight, Geminis are brilliant individuals. People born under this sign are great communicators. They also have a keen eye for detail and this is why they do well in the fields of communication.
Cancer
Dark Side: Moody
Cancers are great at people management, their natural compassion comes out when they are amongst others. Often they are the ones that keep their friends' circle together. As a part of the water trio, including Scorpio and Pisces, Cancers are very creative.
Leo
Dark Side: Self-Centered
Considered the kings and queens of the zodiac, Leos love being the center of attention and know exactly how to command it. They are proud, confident and charismatic individuals. People born under this sign also tend to have a natural flair that draws people to them.
Virgo
Dark Side: Overly Critical
If you are a virgo then you probably love to get to the bottom of everything. You are very analytical and logical, and while this may be helpful for your career at times, you may nitpick more than most people would prefer.
For more details about these signs and the rest of the signs, watch the video until the very end.
—————————————————————————————-
Subscribe to Bestie :
—————————————————————————————-
Our Social Media:
Facebook:
—————————————————————————————-
Medical Disclaimer: i