Virgo, Scorpio, Gemini: Zodiac signs ranked from ANGELS to DEVILS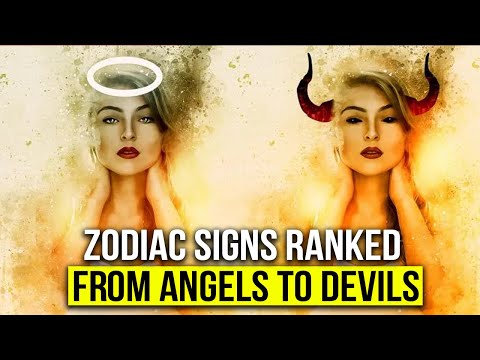 We have a t shirt with guardian angel and you can get it for your own 👼
👉 d
👉 m
✨ Hit the 🔔 to join the notification squad!
Here Are the 12 Zodiac Signs Ranked from Angels to Devils!
– Libra.
People born under the sign of Libra are the most beautiful and purest of angels. God ensured these people were born with original sin since he knew they were not going to commit another sin. They are so pure that God sometimes ask them for advice.
– Taurus.
They have a forgiving heart. They don't hold grudges. Others call them a sweetheart. People born under this zodiac sign catch babies as they fall out of burning buildings, help old people walk across the street, and rescue kittens from trees. Their only flaw is that they are sometimes too nice for their own good. This may be dangerous in a world full of devils.
_______________________________________
🌐If you want to support my work and help me you can join me on Patreon:
or donate directly here –
I would be forever grateful 🙏💗
_______________________________________
Credit
Preset/VFX : BeTheLight
Video and Image: https://pixabay.com/
Music: /
~~~~~~~~~~~~~~~~~~~~~~~~~~~~~~~~~
💫 Visit our website: /
🌟 Fanpage: /
✨ Twitter: 1
💫 Feel free to contact me : apollocrush@hotmail.com