♌️ Leo October 2021 Astrology Horoscope by Nadiya Shah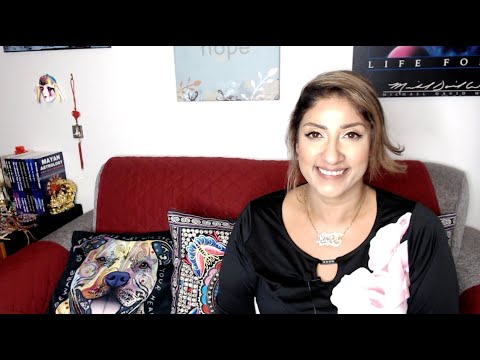 *What do you love about this month? Let me know in the comments below! + Subscribe & Share! Thank You! 💫
JUPITER IN PISCES, YEAR AHEAD 2021, JUPITER IN AQUARIUS, SATURN IN AQUARIUS SPECIALS, and DECADE AHEAD SPECIAL HOROSCOPES for each sign! Free for Superstars at or get the download at nadiyashah.com ! ✨🌟
🌟SIGN UP FOR THR INCREDIBLE KABBALAH ASTROLOGY COURSE TAUGHT BY RACHEL SCHWARTZ here: m
💫CHOOSE YOUR TUITION RATE! AS LOW AS JUST $5/ CLASS UNTIL SEPT 30!
🌟Embracing the Community: A Celebration of Astrologies
The London School Of Astrology and Synchronicity University Joined Forces…
… To Bring Together Some of The Brightest Minds, Astro-Legends, and Newest Stars in the World of Astrology Today!
✨14 Speakers will share their insights, techniques and tips to help you make the very most of your birth chart and the current planetary climate.
Cameron Allen
Frank Clifford
Nadiya Shah
Rebecca Gordon
Jason Holley
Michael Lutin
Yuriria Robles
Kelly Surtees
Rachel Schwartz
Maurice Fernandez
Rick Levine
Alejo Lopez
Clarissa Dolphin
Richard Swatton
🌟Over the Autumn Equinox weekend, we'll be revisioning our dialogue with the cosmos, coming together as a powerful community of diverse, international astrology voices, and embracing classical, humanistic, psychological and evolutionary perspectives.
✨USE CODE SU50 TO SAVE 50% FOR A LIMITED TIME! e
Jupiter in Aquarius Special Horoscope For The Collective & For All Signs Astrology
s
🌟MAYAN ASTROLOGY From ancient wisdom to modern times, astrology continues to illuminate the sky and our relationship to it. Here, Robles and Shah offer a unique perspective, one guided by Mayan wisdom, for our current times. This book explores each of the Mayan zodiac signs, and helps you to understand your Sun Sign in new ways. See how the signs get along with each other, by exploring compatibility of the various Mayan zodiac signs
🌟MAYAN ASTROLOGY Get the very special, limited edition, signed, advance copy book here: synchronicitypublications.com
🌟SIGN UP FOR THE INCREDIBLE SEPTEMBER 2021 SPEAKER SERIES AT & BACK TO SCHOOL AUTUMN SESSION here: m
Canadian Astrology Conference
September 24, 25, 26, 2021 On Line. Integrating Ancient & Modern Astrology, With an All Star Cast of Great Astrologers
Learn more and sign up here: a
EXCITING NEWS! SuperStar REBIRTH Is Here!
Now, you can be a Superstar for as low as just $3 a month!
The Future Is Magical
I truly believe that my weekly Superstar Videoscopes can be helpful, inspiring, and comforting during these special astrological times. I am committed to making them as accessible to as many people as possible.
m
Here are some changes we have made to make Superstar better than ever:
-Choose your membership rate! You can now get videoscopes for each and every sign, each and every week, for as low as just $3 a month. $10 a month gets you full access to the Special horoscopes I create, for each and every sign. Choose what rate works best for you.
-Higher tiers get some special extras that are nice to have, from all access passes to future Synchronicity University classes, to consultations with me and more.
-New platform, new format, with a super fast new server, making your navigation through Superstar lightening fast and super simple, easy, and intuitive to navigate, on desktop or mobile.
-Easy upgrade, downgrade or cancel anytime. It is as simple as navigating to a clearly marked button with your account and to your subscriptions. There you can easily change, cancel, or reactivate your account anytime.
m
GET MY BOOK "The Universe is Wise and Loving" on Amazon here: X
Thank You for making Prayers to The Sky a #1 New Release in New Age Astrology on Amazon! Get it Here: S
Buy my book The Body and The Cosmos, here: 6
BIG ANNOUNCEMENT! custom natal chart readings, delivered within hours 🌟 visit G
FRENCH VANITY FAIR Top 12 astrologers on the planet
2
REFINERY29 Top 10 astrologers on YouTube
s
Be Social: To interact and be in the loop on astrological happenings and inspirations…
'Like' me here: m
y
'Follow' me here: h
'Follow" me here: h
/
Thank You for watching!
*N.