10 facts about Scorpio zodiac sign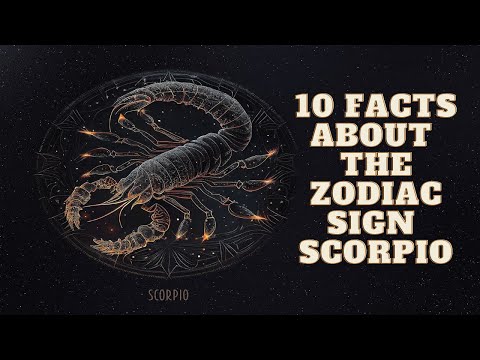 10 facts about the astrological sign Scorpio:
Scorpio is the eighth sign of the zodiac and is represented by the symbol of the Scorpion.
Scorpio is a water sign, which means that people born under this sign are typically emotional, intuitive, and empathetic.
Scorpio is ruled by both Mars and Pluto, which are associated with power, transformation, and intensity.
Scorpio is known for being secretive, passionate, and determined, but can also be jealous and controlling.
Scorpio is a fixed sign, which means that people born under this sign are often determined and steadfast in their beliefs and values.
Scorpio is associated with the eighth house of the zodiac, which governs transformation, sexuality, and shared resources.
Scorpio is often described as being intense and mysterious, with a keen intuition and strong willpower.
Scorpio is known for their loyalty and may have a small, close-knit group of friends and family.
Scorpio is compatible with other water signs (Cancer and Pisces) and may also be compatible with earth signs (Taurus, Virgo, and Capricorn).
Famous Scorpios include Leonardo DiCaprio, Emma Stone, Bill Gates, and Katy Perry.