5 Bizarre MYTHS and FACTS about Pisces Zodiac Sign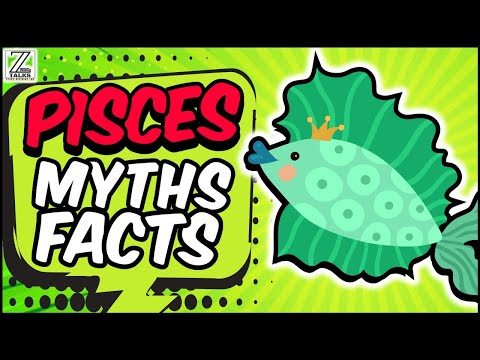 Not everyone believes in astrology, which is fine. Some people know all about each zodiac sign and attach sentimental importance to each of them in relation to their personality traits. On the other hand, there are people who don't care about what astrology says about their birth month or the personality attached to it. Whichever side of the divide you are, it makes perfect sense to desire to know why your friend is the way they are.
Astrology, whether you believe it or not, gives you a broader understanding of your personality as well as that of others. You do not need to follow a horoscope to predict the future, but you can use it to learn more about the traits in a person and get to know them better. It can also help you understand yourself better, and in the process, you get to discover fascinating information about your personality that you never knew existed.
As a Pisces, your core character traits are gentle and compassionate, but there is so much more to know about this zodiac sign that just those two. People have also taken it up a notch to create some myths about the Pisces sign. Continue reading to find out what those myths are and how untrue they are.
#ZodiacTalks #Pisces #PiscesFacts
Based on Pisces Sun Sign
Created By:
Zodiac Talks
www.ZodiacTalks.com