7 Best Jobs for Aries Zodiac Sign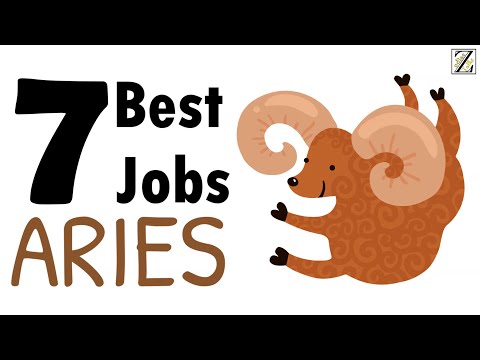 The Aries zodiac sign is the first of the signs. Individuals born under this fire sign are characterized by their eagerness, competitive spirits and their dynamism. They take on every aspect of life with unmatched enthusiasm, determination and optimism. They have, however, been known to be attention seeking, overly aggressive, and impatient individuals.
Aries born individuals have a combination of traits that allows them to thrive in work environments or careers that are challenging and require a risk it all kind of attitude. Another favourite in terms of career choices would be something that allows others to shower an Aries with praises of their prowess. With that said, let's take a look at the top seven career choices for our temperamental dare devils shall we!
Based on Aries Sun Sign
#ZodiacTalks
More Aries Videos:
Aries Personality Traits (21 SECRETS) | Zodiac Talks
10 Likes of Aries Zodiac Sign | Aries Traits | Zodiac Talks
10 UNIQUE TRAITS of ARIES Zodiac Sign
Unknown DARK Side of Aries Zodiac Sign
5 Bizarre MYTHS and FACTS about Aries Zodiac Sign
ARIES in Love and Relationships || Episode 3 – Compatibility
ARIES in Love and Relationships || Episode 2 – Weaknesses
ARIES in Love and Relationships || Episode 1 – Strengths
Understanding ARIES WOMAN || Personality, Love, Career, Fashion and more…
5 WORST HABITS of Aries Zodiac Sign
Love Life with ARIES WOMAN & 5 BRUTAL Truths
© 2020 www.ZodiacTalks.com
Connect with us on:
Blog –
Facebook –
Pinterest –
Instagram –
Tumblr –
Twitter – s