All Zodiac Signs Have A Hidden Addiction, Here's Yours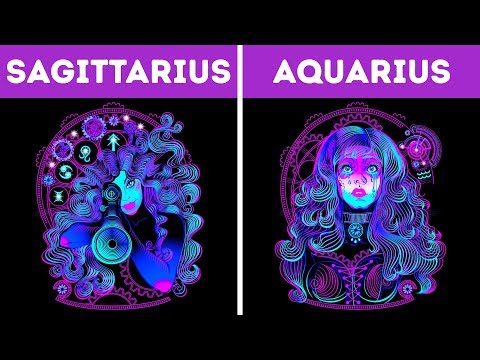 Have you ever wondered where our habits and vices come from? An Aries can be pretty impatient, moody, and impulsive, Geminis are affectionate, adaptable, and quite curious about life and the world around them, Leos have natural charisma and charm instantly make them the life of the party anywhere they go!
Other videos you might like:
What Moles On a Women's Body Say About Their Personality />Scientists Prove: Your Birth Month Defines Your Health and Personality />What Your Lip Shape Says About Your Personality />
TIMESTAMPS:
Aries 0:30
Taurus 1:17
Gemini 1:55
Cancer 2:48
Leo 3:32
Virgo 4:24
Libra 5:24
Scorpio 6:05
Sagittarius 6:49
Capricor 7:42
Aquarius 8:23
Pisces 8:55
Music by Epidemic Sound
SUMMARY:
– An Aries doesn't want to miss a thing and really tries to live their life to the fullest, so anything that can help them with that can easily become a huge part of their lives.
– People of the Taurus zodiac sign are incredibly genuine, reliable, practical, and responsible, so they don't really develop addictions that easily. But one thing can make them go crazy: food.
– The "healthy" usage of social media helps a Gemini's hungry brain expand and get into many places at once without feeling too committed to any of them. Still, just as with a Taurus, this addiction can be rather dangerous.
– Cancers are very emotional, imaginative, sympathetic, and loyal. It's no surprise that one of the biggest addictions of this zodiac sign is love and romance.
– It's hard to find a Leo who doesn't look good, and that's because this zodiac sign enjoys investing time in themselves. How they look and how others see them is important for Leos, so they try to make sure that they look fabulous at all times.
– Virgos are known to be analytical, hardworking, and practical. They're also neat freaks, which reveals their first and most obvious obsession: cleanliness.
– Just like Cancers, the diplomatic, gracious, and fair-minded Libras are addicted to romantic love. But there's one important detail here: They're way more obsessed with the idea of love than the reality of it.
– A Scorpio isn't one of those people who have tons of crushes; when they fall in love, it's a big deal. The same thing goes for friendships. A Scorpio's circle is tight and consists of the closest people who've been through thick and thin with them.
– A Sagittarius's idealistic and generous but impatient nature makes them very prone to developing new obsessions and addictions. Nonetheless, they usually go from one thing right to the other without staying in one place for too long.
– Capricorns are probably the most disciplined and responsible of all 12 zodiac signs, and these qualities surely help them with their true passion and addiction: their work.
– If you're an Aquarius, you're probably very independent and original, and sometimes you just wanna dive into a fantasy world and destress. An Aquarius tends to channel their emotions into something else rather than dealing with them in the here and now.
– Cute, artistic, gentle, and sensitive, a Pisces is truly unpredictable when it comes to vices and addictions. They can get up to pretty much everything from watching too much Netflix to eating too much.
Subscribe to Bright Side : z
—————————————————————————————-
Our Social Media:
Facebook: /
Instagram: /
5-Minute Crafts Youtube: C
Photos: m
East News
—————————————————————————————-
For more videos and articles visit:
/