Are You An Aries? Here's What Makes You Unique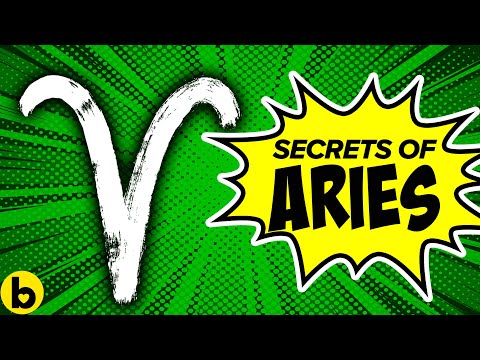 In today's video we are going to explore the unique qualities of each zodiac sign, starting with Aries.
Other videos recommended for you:
WATCH 🎥: What The Zodiac Says About Your Love Life:
WATCH 🎥: These Are The Most Reliable Zodiac Signs:
#AriesCharacteristics #AriesTraits #Bestie
Sources:
Timestamps:
Intro – 0:00
Aries Personality Traits: 00:45
Aries Compatibilities: 02:46
Likes and Dislikes: 06:06
Music:
Summary:
Aries Personality Traits
The time of Aries starts from the Spring Equinox. It is the time when nature breaks the shackles of winter and warms up to embrace a new future. It is like nature waking up from its slumber. It can be seen in the form new buds, fruits and flowers. In other words, this is the season of beginnings and possibilities. To begin a new journey, one must have enthusiasm and Aries has loads of that.
Aries Compatibilities
Each zodiac sign is associated with a natural element. For Aries it is Fire, along with two other fire signs, Leo and Sagittarius. Needless to say, Aries people tend to get along with these signs. Sagittarius and Aries have very similar ideals. This is why these two fire signs are really good together. Aries is enthusiastic and Sagittarius is free-spirited. If the Aries is open-minded enough to give Sagittarius its space then this relationship can last a lifetime.
Likes and Dislikes
Aries people love starting new things. They may also have quite a few varied interests. A good example of an Aries who had a lot of interests is Leonardo Da Vinci. We have talked about him in the video, "Based On Your Zodiac Sign, Which Historical Figure Are You?" In case you haven't checked it out yet we will leave a link in the description below.
—————————————————————————————-
Subscribe to Bestie :
—————————————————————————————-
Our Social Media:
Facebook:
—————————————————————————————-
Medical Disclaimer: i