Fire Moon Zodiac Signs: Bonus Topic (Aries, Leo, Sagittarius)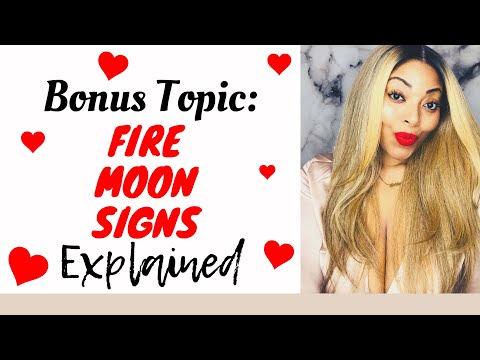 Hi My Little Secrets,
Welcome to Secret Psychic Society!
Link to calculate your MOON SIGN:
This is your safe space! All are welcome!
Our community will be a place for you to discuss your readings, get advice, and move forward the proper way to assure your SANITY after good and not so good news.
We all relate one way or another, we have the same questions, and we're given similar information.
I will discuss topics that are often hard to understand, as well as the preferred action you could take based on the information you receive.
I am not a certified expert, which I don't think one exists yet 🧐 but I have been receiving Psychic Readings for about 10 years. The last 5 years I have been able to eliminate constant worry, concern, and frustration by checking in on my intuition instead of looking for direct answers. This is sometimes in the form of reaching out to my one dedicated reader, or use of my own personal Tarot Deck. We were all blessed with intuition or a "gut feeling" we just have to trust it!
Psychic readings can be rewarding and very valuable, let's get them in a HEALTHY AND FULFILLING WAY!
Until next time…….Secret's Out.
Sun: Virgo
Rising: Virgo
Moon: Aries
Mercury/Venus/Mars: Leo
Life Path Number: 33
I do not own the rights to this music.