Gacha zodiac signs TikTok compilation #4 (READ DESC PLS )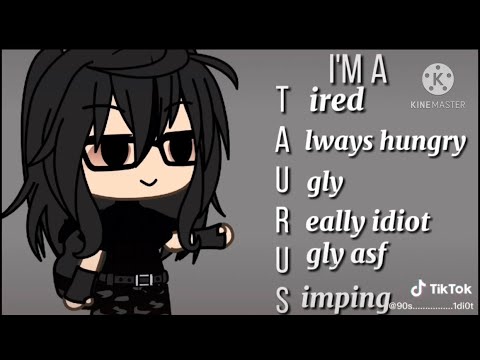 ☾Apps used:☾
TikTok: getting the videos
Kinemaster: editing
☾Intro: the girl i have a crush on ☾
☾ Outro: strawberry kisses ☾
☾None of these TikToks are mine, they have their watermark☾
Ok so i turned off the comments due to so many people correcting me and not reading the pinned comment, and i got so many notifications, these comments stressed me out. I said it before and ill say it again
1: these tiktoks arent mine, so instead of correcting ME. Correct the creators of those tiktoks
2: zodiac signs do NOT define you, if u disagree then thats fine, i dont need to hear an argument from u. Im better off without seeing u trying to correct me.
3: im from now on not gonna post any tiktok compilations bc its covering up all the underrated gacha tubers out there and its ruining the community.
Have a nice day/night/afternoon
☾follow me in insta and TikTok ☾
☾TikTok: ☾
☾instagram: ☾
☾Hashtags:☾
#gachaTikTok #gacha #gachalife #gachaclub #zodiacsignstiktok #zodiacsigns #zodiacTikTok #gachafunny #gachazodiac