HOROSCOPE READINGS FOR ALL ZODIAC SIGNS – Lunar Eclipse brings fated events!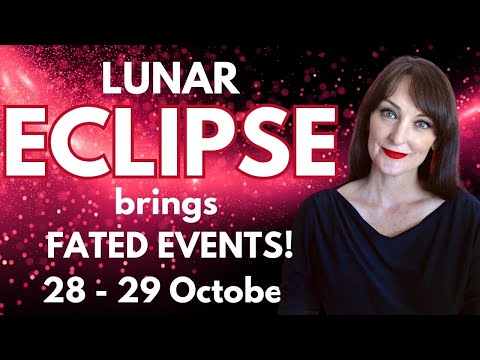 Welcome to Guiding Star Astrology. I'm Kesenya, and I want to help you lead a richer, fuller life through the understanding of astrology. Thanks for joining me for your free astrology reading this week.
In the weekly astrology forecast you will find the predictive astrology horoscope for your sun, moon and rising signs – listen to the introduction (it will fill you in on all that is happening in the skies this week and HOW IT WILL IMPACT YOU) then, use the timestamps to take you to your zodiac sign and find out WHAT'S IN STORE FOR YOU.
Aries 1:20:17
Taurus 1:10:41
Gemini 2:28:59
Cancer 2:23:02
Leo 2:17:33
Virgo 2:12:01
Libra 2:03:38
Scorpio 1:57:00
Sagittarius 1:49:50
Capricorn 1:42:16
Aquarius 1:36:45
Pisces 1:27:09
———————————————————————————————————————
MYSTICAL TOUR OF ANCIENT EGYPT!
"STARS OVER EGYPT 2024"!
Join David Warner Mathisen, ancient Egyptian mythological scholar, and I, your astrologer, in Egypt in November 2024 for the most AMAZING tour of ancient sites, with our host – phenomenal mystic and sacred historian Patricia Awyan Lehman. Details are available at the events page below. Book in now and reserve your spot! :
l
—————————————————————————————————————–
DO YOU WANT a deeper dive into the world of astrology? Join my Patreon family at
/>
to join me for coffee chats, more forecasts, discounts on readings and courses and so much more…..
——————————————————————————————————————–
Are you on the cusp of a cosmic career shift? BECOME A CERTIFIED ASTROLOGER by studying with me through the Royal Stars Academy
/
• Tap into your innate gifts and create a career on your terms
• Help others realize their potential and find their purpose in life
• Join a $2.2B (USD) per year (and growing) global industry
WHAT ARE YOU WAITING FOR?
——————————————————————————————————————
LEARN TO ANALYZE YOUR SOLAR RETURN (YEAR AHEAD) CHART
This brilliant technique will have you exploring Solar Return charts for hours on end, as you discover which days are going to be the most important days in your year ahead!
So much fun – enjoy!
l
——————————————————————————————————————-
HOW CAN YOU PLAN FOR YOUR BEST month ahead? By signing up for my FREE monthly newsletter! Its choc full of star-bursting astrology goodness – and you'll also get a free Astrology Poster PDF when you do! Go to
/
You can also GET DAILY ASTROLOGY UPDATES by following my
INSTAGRAM
/>
FACEBOOK
/
TELEGRAM
t.me/guidingstarastrology
ASTRO WHEEL PURCHASES:
My astrology wheel is my own intellectual property copyright 2018.
You can order your own Astro Wheel here:
l
#predictiveastrology #astrology #horoscope #astrologyforecast
#zodiac #starsigns #astrology #horoscope #aries
#taurus #gemini #cancer #leo #virgo #libra #scorpio
#sagittarius #capricorn #aquarius #pisces #zodiacsigns #astrologypost #astrologychart #horoscope #astrologyforecast #astrologysigns #zodiacposts #eclipse
©Copyright2023 All rights reserved.