LEO ZODIAC SIGN Meditation Music 314 Hz ♌️ FIRE ELEMENT ♌️ 432 Hz Horoscope Music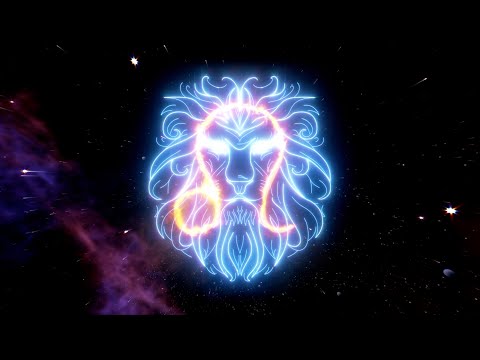 ♌️ LEO ZODIAC SIGN Meditation Music 314 Hz
🔥FIRE ELEMENT
♌️432 Hz Horoscope Music
⟫⟫⟫ No Headphones Required/ Optional
・・・・・・・・・・・・
❖ MUSIC DOWNLOAD
❯❯❯ To Download This Music
❯ WAV Format – www.waaotv.com
❯ MP3 Format – www.lokosmotivos.com
・・・・・・・・・・・・
❖ INTENTION
⟫⟫⟫ Leo Frequency – Astronomical Zodiac Scale
⫸ 314 Hz ⟫ Leo Zodiac Sign⌇Balance Leo Energy
⟫⟫⟫ States of Mind Frequencies
⫸ 45 Hz ⟫ Schumann Resonance 7th of 7 Earth Vibration Frequencies
・・・・・・・・・・・・
This Music is created in tune with the Astronomical Zodiac Scale:
Leo
Element: Fire
Quality: Fixed
Color: Gold, Yellow, Orange
Day: Sunday
Ruler: Sun
Greatest Overall Compatibility: Aquarius, Gemini
Lucky Numbers: 1, 3, 10, 19
Date range: July 23 – August 22
Strengths: Creative, passionate, generous, warm-hearted, cheerful, humorous
Weaknesses: Arrogant, stubborn, self-centered, lazy, inflexible
Leo likes: Theater, taking holidays, being admired, expensive things, bright colors, fun with friends
Leo dislikes: Being ignored, facing difficult reality, not being treated like a king or queen
People born under the sign of Leo are natural-born leaders. They are dramatic, creative, self-confident, dominant, and extremely difficult to resist, able to achieve anything they want to in any area of life they commit to. There is a specific strength to a Leo and their "king of the jungle" status. Leo often has many friends for they are generous and loyal. Self-confident and attractive, this is a Sun sign capable of uniting different groups of people and leading them as one towards a shared cause, and their healthy sense of humor makes collaboration with other people even easier.
⬇︎For more info about Aries Horoscope check this link below⬇︎:
/
⬇︎For more info about Astronomical Zodiac Scale check this link below⬇︎:
/
Tuned to 432 Hz Natural Earth and Universe Vibration.
Each human being resonates at the frequency of love, and therefore, this combination of frequencies in tune with Leo Frequency,
can help you to achieve overall balance and well-being.
Ivo Artur
Creator and Producer of Those Frequencies
Listen to this Music when you are in your comfortable place and secure.
This is best listened with Headphones and for meditation or yoga.
Don't use it while working or driving.
This audio has the Power to evolve your consciousness, in some cases, instantaneous for some time, it has a lot to do with the vibrational state of the listener.
Thank you for the comprehension
Namaste
Enjoy
・・・・・・・・・・・・
❖ LINKS To Lovemotives
⟫⟫⟫ /
Follow this link and get 5% Discount using my:
Discount Coupon: LOKOSMOTIVOS5
⟫⟫⟫ Online Music Distribution Links
❯ Apple
8
❯ Google
E
❯ Spotify
A
❯ Amazon
S
❯ online music distribution
❯ YouTube Memberships
y
❯ Merch
b
❯ PATREON
s
❯ PAYPAL ME
s
❯ Official Websites:
m
m
❯ Lovemotives Meditation Music
.
❯ I AM Affirmations by Lovemotives
.
❯ GODMAN・Vlogs
9
・・・・・・・・・・・・
❖ ABOUT Lovemotives and Ivo Artur
❯❯❯ Ivo Artur is founder and creator of
Lovemotives Meditation Music and other channels, such as:
Sleeping Music by Lovemotives,
I AM Affirmations by Lovemotives,
GODMAN,
one of the leading multi-sensory YouTube healing channels that spread messages of pure ascension and impact hundreds of thousands of beings worldwide.
Ivo Artur combines all angles of spiritual observation with wisdom, knowledge, and Experience to transmit messages of source consciousness and oneness through both sound and visual vibrational frequencies that offer profound transformations such as:
Awakening, Ascension, Awareness, and Activation.
・・・・・・・・・・・・
❖ VIDEO DESCRIPTION
In this video, the music is 100% Original Creation
created by myself: Ivo Artur
The reuse of my music is prohibited in any way.
The video contains graphics elements from Envato.
I do own all the rights to reuse them on youtube,
I've done some editing on the graphics to create a unique final one.
・・・・・・・・・・・・
❖ ALL RIGHTS RESERVED
© Lovemotives Meditation Music 2020
Do Not Reuse Any of my Music or Videos in any way
It is prohibited to reuse or republish any of my content
Allowed for personal use only
・・・・・・・・・・・・
#Leo
#Zodiac
#MeditationMusic