LIBRA – YOU DID NOT SEE THIS COMING, LIBRA | MARCH 2023 | TAROT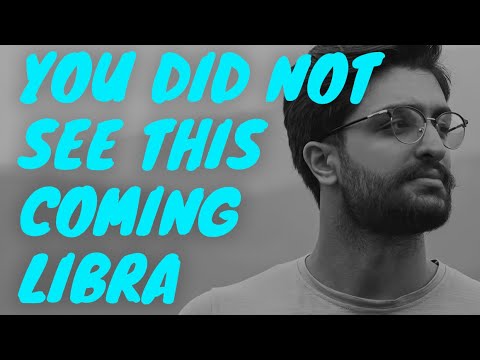 🤩 EXTENDED READING: 3
👑 FREE PERSONAL READING:
Each Monday morning and Wednesday morning I randomly select people who have watched the extended video to offer them a free, personal, live, 30/45 minute reading. When you are selected, you'll be contacted via email with further instructions. Make sure to checkout your spam folder as well and get ready with 3 main questions.
You have 48 hours to reply to the email, please don't miss out on it 🙂
😎 Get early access to the readings by becoming a member*: n
* By accessing the channel main page you will be able to see all the content available for Early Access. Enjoy!
—
🛎️ IMPORTANT DISCLAIMER 🛎️
1 – ENERGIES ⚡ Energies can go both ways. The cards bring the messages on the table and then it's up to the reader to come up with a specific interpretation. For each message there are hundreds of possible interpretations and for the sake of the reading, I need to pick one possible scenario or the videos will all be 5 hour long. It will be up to you to add the missing pieces and if you feel that the energy described doesn't come from you but instead comes from the other person feel free to interpret it that way.
2 – IS THE MESSAGE FOR ME? 💌 This is a general reading and it won't resonate with everybody. If there are messages that do not fit your situation feel free to leave them behind and if the whole reading does not resonate make sure to checkout the readings for your Moon, Rising and Venus sign. Each one of these readings is for Sun, Moon, Rising and Venus sign. Cross-watchers are welcome too, in fact the message might be for the person who is dealing with the sign.
3 – TIMING ⏳ When you resonate with a monthly or weekly reading, take what you need from its message, apply it to your current situation and let it guide you throughout your ongoing journey. Keep in mind that the messages you get today don't reflect all the events that are going to happen in the same month or week. Messages come to you at a specific time because they are important for you to make specific decisions, but the actual events showed in the readings can take months or years.
💬 If you'd like to leave a comment, head to the "Community" tab. Looking forward to hearing from you 🫶
📧 If you need to contact the Dash team for technical issues, you can find the email address in the "About" tab.
🔥 MORE CONTENT:
Watch more Dash readings: />Meditation videos: />
🌜Calculate your moon, rising and Venus sign t
🤩 Light Seer's Tarot – 3
✨ Prisma Visions Tarot –
⭐️ Robin Wood Tarot – K
💫 Mystic Mondays Tarot – L
🔮 Seventh Sphere – W
Equipment used:
📸 Camera – p
🔍 Lens – v
🔭 Tripod – p
💡 Light – F
🛤️ Dolly – Z
☝️ Currently not offering private readings other than the free readings mentioned above.
—
The future belongs to those who believe in the beauty of their dreams.
This is your karma. You do not understand now, but you will understand later. The source of pain is within your own larger expression of being.
—
We're always so busy looking in the past living through memories or projecting ourselves into the future, dreaming of where one day we will be, that we forget to live in the present and enjoy every single moment.
Your life is made of two dates and a dash. Make the most of the dash, the Dash in Between.