Love Life with SCORPIO WOMAN & 5 BRUTAL Truths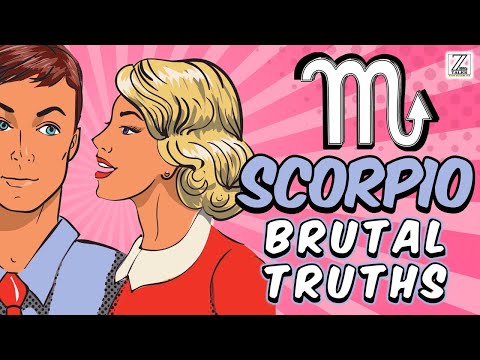 Scorpio women are some of the most controversial signs out there, permanently inhabiting that spot between love them or hate them.
They're outspoken, argumentative, domineering, independent, and demanding; They're also seductive, passionate, charismatic, capable, and piping hot.
Scorpios may not be a fire sign, but they're still perfectly capable of burning you, which is one of the reasons why this controversial sign can be so misunderstood.
A relationship with a Scorpio woman may be an incredibly tempting thing, but it can also be a very challenging experience.
However, there is good news. A solid and healthy relationship with a Scorpio woman can be one of the most rewarding experiences in life. You just need to work to get it.
And how does one achieve it? By knowing these brutal truths about Scorpio women.
Based on Scorpio Sun Sign
#ZodiacTalks
Other Scorpio Sun Sign videos:
Scorpio Personality Traits (21 SECRETS) | Zodiac Talks w
10 Likes of Scorpio Zodiac Sign | Scorpio Traits | Zodiac Talks g
10 UNIQUE TRAITS of SCORPIO Zodiac Sign k
Unknown DARK Side of Scorpio Zodiac Sign A
5 Bizarre MYTHS and FACTS about Scorpio Zodiac Sign 4
Scorpio in Love and Relationships || Episode 1 – Strengths o
Scorpio in Love and Relationships || Episode 2 – Weaknesses Q
Scorpio in Love and Relationships || Episode 3 – Compatibility 8
Understanding SCORPIO Woman || Personality Traits, Love, Career, Fashion and more! 4
5 Worst Habits of SCORPIO Zodiac Sign o
© 2020 www.ZodiacTalks.com
Connect with us on:
Blog – /
Facebook – s
Pinterest – s
Instagram – /
Tumblr – /
Twitter – s