Physical Appearance Based on Your Zodiac Signs | Astrology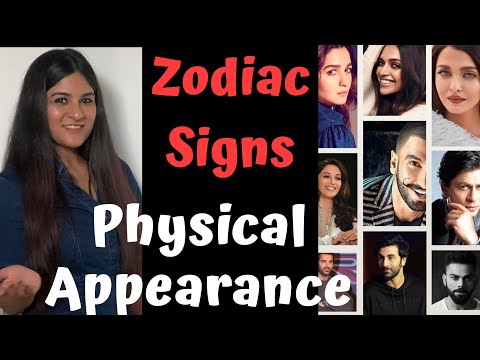 Hey Guys,
New video out (and again on popular demand 😀 )!
Find out what are the physical traits, attributes and body language features of the various zodiacs, and how do we recognize them through their outer appearance.
Aries is the soldier, Taurus the bull is known as the most determined one, Virgo is the perfectionist amongst us, while Sagittarius is the born traveller, learner and philosopher, and similarly we know many such things about the rest of the sun sign belt. But these are the zodiac traits and behavioural traits and patterns. There are also a lot of distinguishing "physical" traits in these signs which set them apart in a crowd, and make a Leo different from a Capricorn, and a Gemini completely opposite to a Scorpio.
In addition to these, we also have our Ascendant or rising signs and our moon signs, which again bring out differences in our zodiac traits and demarcate us even further.
This video points out on these physical features and traits. I hope you enjoy and learn while watching.
Happy Viewing 🙂
Don't forget to send me your queries for consultations at
Arpitabahl@gmail.com
and follow me on
for all the latest gossip on zodiacs, astrology and motivation !! 😀 🙂
Providing time stamps:
0:44 sec Aries
2:34 sec Taurus
4:22 sec Gemini
5:54 sec Cancer Zodiac
7:30 sec Leo
9:40 sec Virgo
12:26 sec Libra
14:04 sec Scorpio
15:30 sec Sagittarius
17:50 sec Capricorn
20:02 sec Aquarius
22:42 sec Pisces
#zodiacs #astrology #physicalappearance