Secrets Of The Zodiac Sign Scorpio: Scorpio Traits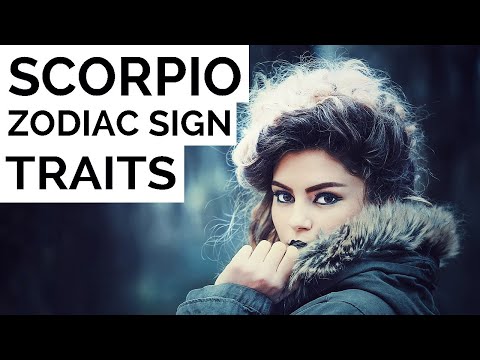 Read our whole article here:
/
Traits Of The Zodiac Sign Scorpio:
Scorpio season lasts from October 23rd until November 22nd. It belongs to the water element and is ruled by Mars and Pluto.
One of the most dominating Scorpio traits is their power to get things done. They are true fighters when it comes to achieving their goal. On this journey they observe, like a scorpio, in order to sense where they should be going next. Little details that could be of help can often grab their attention.
Scorpio's are powerful and daring. They believe in themselves and working hard is not a problem most of the time. They stay right on track and difficulties along the way are just a part of the game.
An appealing personality of a Scorpio is their emotional side. They can, and often are, very emotional. However, they won't quickly show this to the world. Once you get to know them they'll share their feelings with their loved ones. Until that point it could sometimes seem as if they have a mysterious behavior to themselves.
Observing and learning can make them suspicious. They like to know things for a fact, but that's just not that easy to achieve. So they keep on figuring stuff out, after which this suspicious mind starts to fade away.
A Scorpio is often willing to help friends and family. They are hard workers so they take on challenges pretty motivated. Always great to have them around in order to get the job done. Just make sure to treat them respectfully or you could find yourself in an argument.
In love and relationships you probably need to get through that suspicious mind at first, but once you get there, a deep and trustworthy bond will be established. They are romantic and enjoy to be close to their partner.
Astrological compatibility: Cancer, Virgo, Capricorn and Pisces. But please, give it a shot in whatever case. Anyone can be a match for anyone. And don't forget to learn about someone's moon sign as well.