When 2 Scorpios get together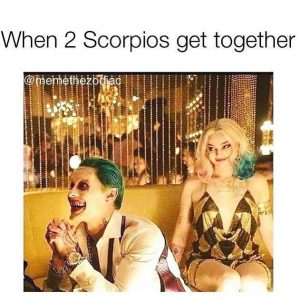 Emotions are always intense so when they say "I love you" trust that they mean it because they won't waste your time.
If a Scorpio loves, nothing anyone can say will change their mind. #2. #5 Scorpios are the most unconditional lovers you can be blessed with.
Scorpios are all about honesty, fairness, and loyalty which makes them a great friend to have, but just make sure you remember one important thing about them: They have absolutely no time for your bull.