Which Crystals for Zodiac Signs – Scorpio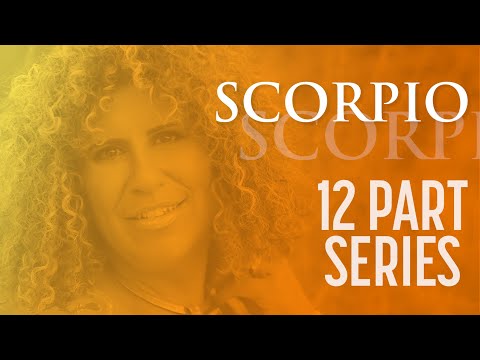 In astrology, Scorpio is the eighth astrological sign in the Zodiac. Individuals born between October 23rd and November 21st have been identified as being born under this sign. The Scorpio's passion is fueled by his highly evolved sense of self-protection, a quality that often induces a contradictory intensity in a situation or a relationship.
Each Zodiac sign has its own strengths, weaknesses and gifts. On this video, I show you how the crystals you choose for each zodiac sign will reflect energy traits, thereby matching your personal inheritance. So, if you are born under the Scorpio sign, how do you find crystal-talismans that will support harmony with your uniqueness? Let's go ahead and open our treasure chest of suggestions.
Find me at:
m
y
y
o
o
Michal Mael founder of Michal and Company has been designing geode furniture and supplying geode stone decor to clients all over the world. As a pre-teenager, she mastered sales in her mom's retail store, and by the age of 19, Michal opened "Jewels of the Nile" a traveling sales business selling beads, statues, antiques, and crystals.
Michal quickly became one of the leading experts in the metaphysical world and one of the top designers in creating Nature's Art Decor™ in the home and workplace workspace. Tranquility and abundance amongst many other things can be achieved thru the right placement of Nature's Art.
From international businessmen and women to Beverly Hills celebrities, and everyone in between, Michal uses her expertise to place the exact crystals needed giving them what they desire. Michal travels from continent to continent several times a year to hand pick the best gems from mines
As a regular guest speaker at conferences, Michal has been delivering keynotes giving insight into; discovering a stone's energy, living an abundant life, enjoying a more fulfilling life, as well as creating more productive workspaces, home, and business environments that boost personal health, well-being, love, positive energy, emotional energy, prosperity and more.