Year of the Water Tiger 2022 | Why Is This Year Special? – Predictions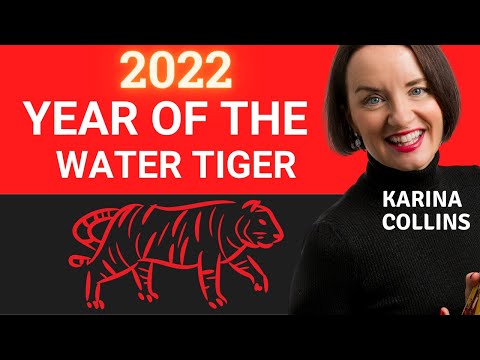 2022 Chinese Astrology: What does the Year of the Tiger mean? And how will it impact you and the world at large? Easy guide to the Year of the Water Tiger, also known as the Black Tiger.
This Chinese New Year, 2022 ushers in the era of the Water Tiger, which we haven't seen for 60 years. This video answers:
1. Is the Year of the Tiger lucky?
2. What is special about the Year of the Tiger?
3. Why is it called the Water Tiger? Chinese zodiac elements.
4. What happened in the last year of the Water Tiger in 1962?
5. How the energy of the Tiger impact you this year?
6. Lucky colors to wear in the year of the tiger to attract money, love and career success. Based on Feng Shui and chi principles.
7. World predictions in the year of the Tiger.
8. Brief facts and summary.
In this video, I don't cover predictions for individual Chinese zodiac signs, this is meant to be more about the general energy of Tiger years.
What you can expect to happen in any given year, will depend on which Chinese astrology sign rules that year. There are 12 zodiac signs in Chinese Astrology. The Rat, Ox, Monkey, Rooster, Goat, Snake, Pig, Dragon, Tiger, Dog, Rabbit and Horse. 2022, is the Year of the Tiger.
Read this article: /
—-
4 More Ways I Can Help You
1. Subscribe to this YouTube Channel
Every month I publish your Tarot horoscope video here. Don't miss it. There may be an important message for you!
2. Private Reading
Book a personal Tarot email or phone reading with me.
.
3. Learn Tarot
Stop struggling with decisions! Order my book TAROT IN 5 MINUTES from Amazon & other online book stores. Reviewers are calling it the "simplest and most accurate Tarot book ever".
.
4. Daily Readings on Facebook
Join me on Facebook for free daily oracle card readings, and surprise messages. Here: www.facebook.com/karinaguidance