Keke Palmer On Motherhood, Supporting the LGBTQ+ Community, KeyTV & More | The Jason Lee Show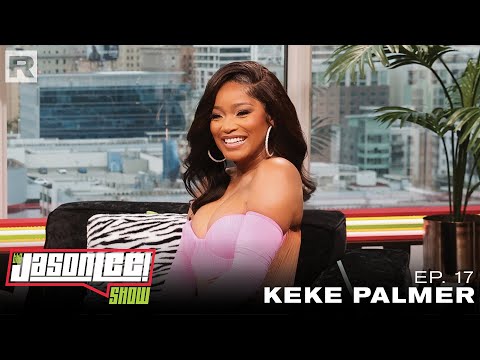 #KekePalmer takes a deep dive into her incredible journey in the latest episode of #TheJasonLeeShow. The multi-talented star opens up about embracing herself post-partum, giving valuable advice to new mothers about not changing themselves just because society expects them to. Keke shares her inspiring speech from when she received the Vanguard Award at the LGBT Center in LA, and talks passionately about the importance of supporting the community. A businesswoman in her own right, Keke discusses the motivation behind launching her own network, KeyTV, and how it's her way of investing in others. She cites her inspirations for this venture, including the likes of Diddy. Keke also talks about her personal evolution, transitioning from a child star to a strong and vibrant black woman, and how she's navigated the challenges of Hollywood. This is an episode not to be missed!
-Find REVOLT on TV here: s
Stay connected with REVOLT here:
Download our app for more exclusive content!
1
+ Subscribe now: w
Website: (Surf)
Instagram: (Follow)
Twitter: (Follow)
Facebook: (Like)
Text Us! (404) 737-1393
Snapchat: Revolt.TV (Add)
TikTok: REVOLT
About REVOLT :
Launched by Sean "Diddy" Combs, REVOLT.TV is #1 destination in hip hop. Focused on expertly curating the best of the best in music and engaging youth in social conversation, the multi-genre, multi-platform network offers breaking music news, videos, artist interviews, exclusive performances, and original programming. Artists REVOLT.TV covers include: Joe Budden, Drake, Chance the Rapper, Jay-Z, French Montana, Lil Wayne, Puff Daddy, Diddy, Future, Rick Ross, Remy Ma, Nicki Minaj, Beyonce, Rihanna, Lil Yachty, Kendrick Lamar, Kanye West, Solange, and many more.